Barbara Bregman, Ph.D.
Dr. Barabara S. Bregman, Professor in the Departments of Neuroscience and Rehabilitation Medicine at Georgetown University Medical Center (GUMC), also serves as Senior Research Scientist at the Medstar National Rehabilitation Hospital and Director of Education and Training for the Research Division. She has a long-standing interest and experience in recovery of function after CNS injury from both clinical and basic science perspectives.
Dr. Bregman received her B.S. in Physical Therapy from Russell Sage College in 1971, and practiced clinically for a number of years, specializing in CNS disorders. Dr. Bregman received her Ph.D. from the Department of Anatomy at the Medical College of Pennsylvania.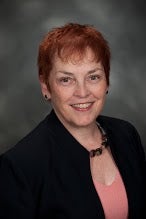 After postdoctoral research training in neural tissue transplantation techniques, Dr. Bregman established an independent research program that has focused on CNS development, plasticity, regeneration, and recovery of function after SCI in neonatal and adult mammals. Her research program has been internationally recognized and has been NIH-funded for over 25 years. The long-range goal of the research program in Dr. Bregman's laboratory at GUMC is to identify the requirements of developing and mature CNS neurons for survival and axonal regeneration after injury and to identify ways to enhance regenerative growth and recovery of function after SCI at birth or at maturity.
In recognition of her research, Dr. Bregman was awarded the J. Warren Perry Allied Health Lecturer Award from the University of Buffalo and the Distinguished G. Heiner Sell Lecturership at the Amerian Spinal Injury Association (ASIA) meeting & the first Kenneth Viste Award for contribution in the field of Neurorehabilitation and Neural Repair. Dr. Bregman helped establish and serves on the executive committee for the nationally accredited MNRH/GW PT Neuroresidency Program. Click here for more information on Dr. Bregman's lab.