GUMC Teaching Academy for the Health Sciences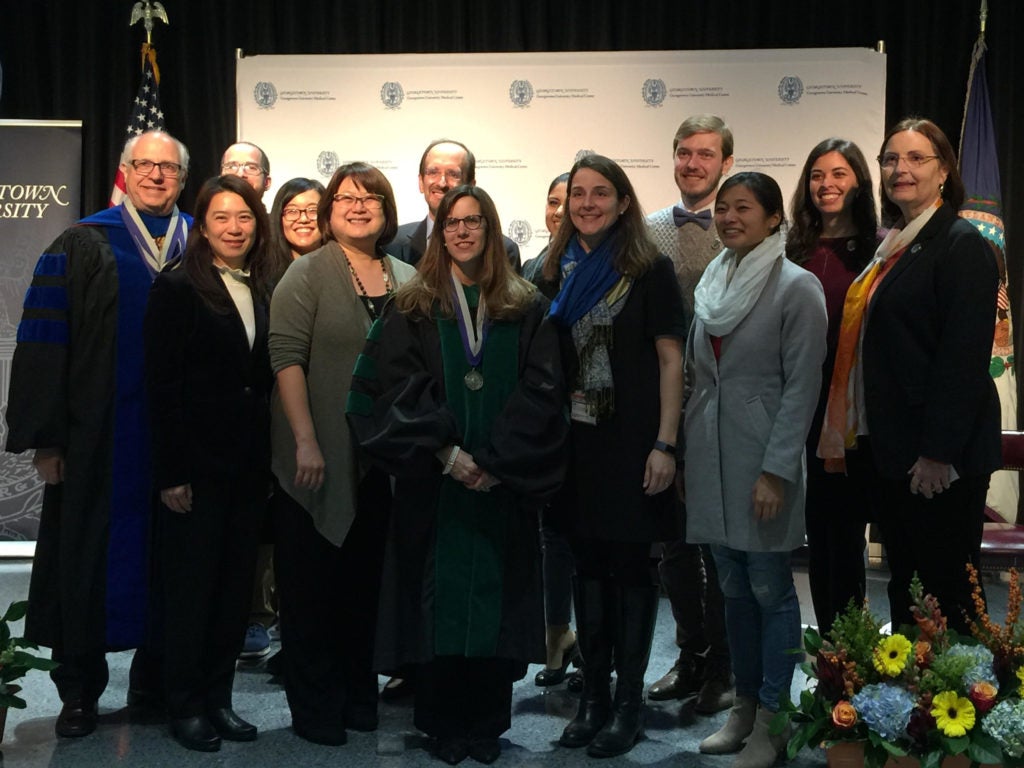 ---
Introduction
The Teaching Academy, as a Community of Practice, strives to cultivate a community of faculty across the medical center who are dedicated to GUMC's educational mission. A Teaching Academy is a formal medical center-wide organizational structure, composed of dedicated educators, with designated leadership and resources to advance and support the educational mission.
The core purposes of the GUMC Teaching Academy for the Health Sciences are:
To nurture, recognize and reward excellent teaching at GUMC
To engage faculty in ongoing professional development
To foster educational scholarship in health sciences
---
About Community of Practice
A Community of Practice is a group of people who share a passion for something, and who also want to learn how to do that thing better. Through their regular interactions, community members discuss challenges and seek answers to them, as well as design innovative ways to use ideas and resources. The greatest strength of the Community of Practice learning model is its peer-to-peer faculty development approach.
---
Documentation
Download the brochure here
---
Resources