Diane Davis, DNP, RN, PMHCNS-BC, CNL
Diane Davis, DNP, RN, PMHCNS-BC, CNL is an Assistant Professor in the School of Nursing and Health Studies at Georgetown University. She is the Susan H. Mayer Professor in Health Equity and a Faculty Fellow in the Engelhard Project for Connecting Life and Learning. She has been teaching at Georgetown since 2006.
At NHS, Dr. Davis teaches Pediatric Nursing, Public Health Nursing, Vulnerable Populations, Health Systems and Policy, and the NHS First Year Colloquium. Her teaching involves student wellness curriculum infusion through the Engelhard Project. She has received the Excellence in Education Award from Tau Chapter, Sigma Theta Tau International.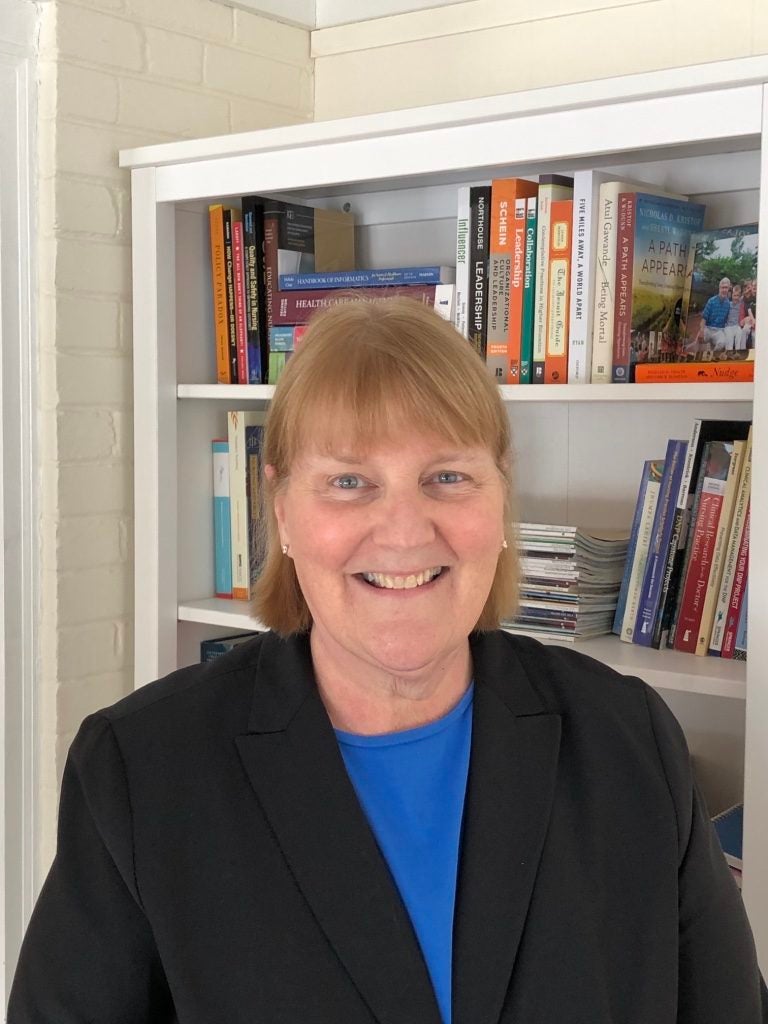 Dr. Davis teaches undergraduate and graduate students in classroom, clinical, simulation and online modalities. Her teaching and educational research interests include active learning strategies, community engagement experiences, interprofessional education, and inclusive pedagogies. She leads an academic/community partnership workforce development program that engages Georgetown nursing students and Mary's Center Briya medical assistant students in simulated health clinic experiences, promoting competencies in teamwork, collaboration and patient-centered care. She has developed community-based clinical placements, simulation and classroom experiences to engage students in addressing issues of health equity. She serves as the faculty advisor for the undergraduate CURA Healthcare Pre-orientation Program in which students are introduced to the intersections of healthcare and social justice.
Dr. Davis received a BSN from Georgetown University, an MSN from the University of Virginia and a DNP from Georgetown University. She holds ANCC Board Certification as a Child and Adolescent Psychiatric Mental Health Clinical Nurse Specialist and AACN Certification as a Clinical Nurse Leader.