Dr. Benjamin B. Kenigsberg, MD
Benjamin Kenigsberg, MD, is trained in cardiovascular and critical care medicine. He is a cardiac intensivist at MedStar Washington Hospital Center who works primarily in the medical and surgical cardiovascular intensive care units with patients who are critically ill with heart conditions including cardiogenic shock, acute coronary syndrome, heart failure, and multi-organ failure. Dr. Kenigsberg also performs transesophageal echocardiograms and reads transthoracic echocardiograms.
Dr. Kenigsberg's research interests include studies involving the hemodynamics of patients in various states of shock, valvular heart disease, mechanical circulatory support, cardiac arrest, and overall quality improvement for patients everywhere. He is actively involved in several research studies.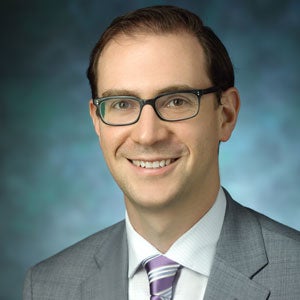 Philosophy of Care 
 "My approach is primarily patient-centered. I am focused on the right treatment at the right time for each individual patient. I strive to provide comprehensive cardiovascular care for patients with complex cardiac conditions by communicating clearly, working collaboratively, and always keeping the patient's needs in mind."
—Benjamin Kenigsberg, MD