Grand Rounds and Workshops
CENTILE Grand Rounds
Join CENTILE for a Grand Rounds: How to Enhance Student Motivation for Learning
Presented by Rashmi A Kursurkar, MD, PhD, FAMEE
October 19, 2021 Noon to 1 p.m.

View Recording / PPT / Saved Chat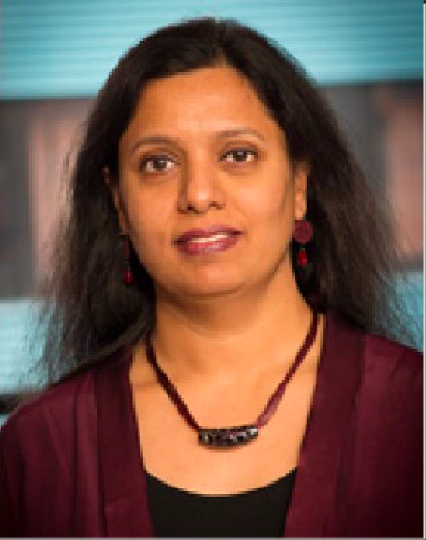 Join Dr. Kusurkar, an international scholar on Self-determination Theory (SDT) of motivation as she talks about how to use the principles of motivation to enhance learning, especially in medical and health professions educations.
Dr. Rashmi A Kursukar, MD, PhD, FAMEE
Associate Professor, Research Programme Leader, Research in Education, Faculty of Medicine, Vrije Universiteit, Amsterdam, Netherlands
Rashmi is a medical doctor from India and has completed her MD in Physiology. She is also a GSMC-FAIMER Fellow 2008. After working in Physiology at the GS Medical College India for several years, Rashmi moved to the Netherlands and pursued her PhD in medical education at University Medical CenterUtrecht.
Rashmi currently works as a Research Programme Leader at Research in Education at Amsterdam UMC-locationVUmc. She currently conducts direct supervision of 12 Dutch and international PhD students; 6 PhD students havegraduated under her supervision. Her core expertise is 'motivation in education', which was also the focus of her PhD thesis. She is also a teacher within the medical school curriculum and has worked as a member of the Examination Board of her institution.
Her most significant achievements include being awarded the Dutch Medical Education Association (NVMO) Best PhD Thesis Prize 2014, being welcomed as Faculty and Page Editor on Self-Determination Theory of motivation, being the Chief Organizer of the 7th International Self-determination Theory Conference, and being a Fellow of the Karolinska Institute Prize for Research In Medical Education 2019.
Rashmi is currently also working as a Visiting Professor at University of Indonesia for their Master of Medical Education programme and as a member of the Executive Committee, as well as the Fellowship Committee, of the Association of Medical Education in Europe (AMEE).
CENTILE Multi-Institutional Grand Rounds
Join CENTILE for a Behind the Scenes Series : Setting the Stage: How to Prepare Yourself to be an Educational Scholar
A conversation between junior scholars and education research scholars
November 17, 2021 3 to 4 p.m. (ET)
Register Here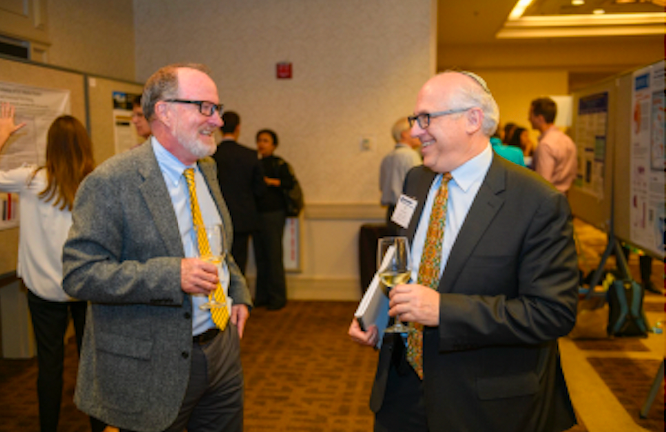 Join Centile and come listen to education research scholars share their tips on how to prepare oneself to be an education scholar. This session is designed as a conversation between the members of the junior faculty and research scholars.
Junior Scholars with Questions:
Julia Shalen, MD, Assistant Professor of Pediatrics, Division of Allergy, Immunology and Rheumatology at Johns Hopkins School of Medicine, MAEd candidate in the Graduate School of Education at UC Berkeley.
Matthew Whitson, MD, MSEd, Gastroenterology Fellowship Director, Assistant Professor of Medicine at the Donald and Barbara Zucker School of Medicine at Hofstra-Northwell.
Responders:
Anthony R. Artino, Jr., PhD – Associate Dean for Evaluation and Educational Research and Professor of Health, Human Function, and Rehabilitation Sciences at The George Washington University School of Medicine and Health Sciences.
H. Carrie Chen, MD, PhD– Associate Dean of Assessment and Educational Scholarship and Professor of Pediatrics at Georgetown University School of Medicine, and Adjunct Professor of Medicine at the Uniformed Services University of the Health Sciences.
Steven J. Durning, MD, PhD, FACP – Director, Center for Health Professions Education and Professor and Vice Chair, Department of Medicine at F. Edward Hebert School of Medicine, Uniformed Services University of the Health Sciences.
Patricia S. O'Sullivan, EdD – Professor, Department of Medicine and Director of Research and Development in Medical Education, UCSF Center for Faculty Educators, at UCSF School of Medicine.
John Q. Young, MD, MPP, PhD – Professor and Vice Chair, Department of Psychiatry & Program Director of Residency Training in General Adult Psychiatry, Zucker School of Medicine at Hofstra/Northwell; Vice Chair for Education, Department of Psychiatry at Zucker Hillside Hospital.
---