Jagmeet S. Kanwal, Ph.D.
Jagmeet "Jag" Kanwal, PhD, directs the Laboratory for Auditory Communication, Cognition and Decision making. He is an Associate Professor in the Department of Neurology. He joined Georgetown University as a founding member of the Institute for Cognitive and Computational Sciences with appointment in the Department of Neurology, and successively in Neuroscience (founded in 1999), Psychology and Physiology and Biophysics where he served as the Vice-Chair. He is also External Professor at the Krasnow Institute for Advanced Study at George Mason University. He is a von Humboldt scholar (1996) and a founding Principal Member (2015), in the area of Advising and Mentoring, of the Georgetown University Medical Center Teaching Academy. He has mentored junior faculty and over 50 trainees, including postdoctoral fellows, graduate students, undergraduates and high school students from around the world.
Dr. Kanwal received a PhD in Physiology and Zoology in 1986 from Louisiana State University in Baton Rouge, LA and conducted postdoctoral research at the University of Colorado Medical Center in Denver, CO and at Washington University in St. Louis where he was a Research Assistant Professor before moving to the Georgetown University Medical Center. During his tenure at Georgetown, his laboratory has conducted research on the brain and behavior of bats, human subjects, nonhuman primates and zebrafish. He is primarily interested in understanding the neural basis of socio-emotional communication using sounds.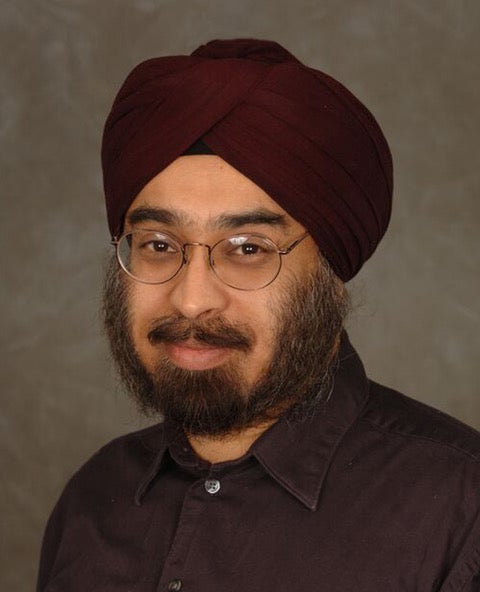 Dr. Kanwal has organized national and international symposia, including one on "Music, Meditation and the Mind" at Georgetown University in 1997. He has been a keynote speaker and invited speaker at several national and international conferences and university seminar series. Dr. Kanwal has authored/co-authored over 150 publication, including peer-reviewed, original research papers, reviews, book chapters and conference abstracts. He was the Founding Editor of the Neuroscience of Decision-Making journal and served on the Editorial Board of research journals and on grant review panels for the National Science Foundation and the National Institutes of Health. Dr. Kanwal has co-edited "Behavior and Neurodynamics for Auditory Communication" (2006) and co-authored a popular book, "Bats Sing, Mice Giggle, (2010), which has been translated into several languages. He holds a provisional patent (2016) on a sensor assembly for fully automated training of animals.