Pamela A. Saunders, PhD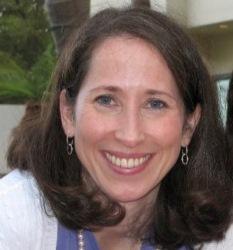 Pamela A. Saunders, PhD, is an Associate Professor in the Departments of Neurology and Psychiatry at Georgetown University Medical Center (GUMC). Dr. Saunders has conducted research on language in a variety of social contexts. One study examined communicative coping behaviors between the person with dementia and their caregivers with a grant from the National Institute on Aging. With support from the Alzheimer's Association, she conducted an ethnographic study of how persons with dementia in long-term care settings create and maintain friendships. In addition, she has examined how primary care physicians communicate with their patients who have experienced personal trauma. Her most current research is exploring how older, adults age in place.
Dr. Saunders directs the Doctoring Curriculum for first year medical students and the Geriatrics Clerkship for third-year medical students at GUSOM. In addition she is the Communications Course Director for all undergraduate medical students. This curriculum includes teaching interviewing skills and special topics in doctor/patient communication.